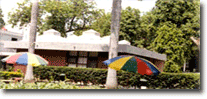 Named after the Indian popular bird, the Shama Tourist Complex, built in 1973. Shama is the first halt to Jaipur highway in the heart of the town. For the highway travelers, it's an ideal halt outside Delhi. For local residents, Shama is a perfect place for family gatherings and celebrations. One can enjoy facilities like motel, restaurant, bar and lawns.
Facilities - Motel, Restaurant & Bar, Lawns
Contact Number - 232 0683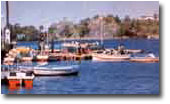 Gurgaon also boasts of another tourist attraction - the Damdama Lake. Damdama lies in the heart of rural Haryana. It has been named after a village nearby. Today, its vast 66 acres have made a name for tourist facilities and its winter camps. The surrounding hillsides invite the rock climbers. The vast water stretch is popular for canoeing and kayaking. The surroundings are popular for cycling, tented accommodation, campfires and indoor games.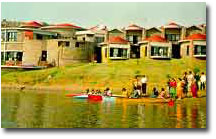 To stay, Saras complex is there. The Aravalli Hills form the backdrop. The depression before these hills was banked up on one side and a vast lake was formed. Fed by rain streams, the lake is deep and nearly 8 km in length. In its tapering points nests kikar trees. For the family and friends, the beautifully designed complex has plenty of facilities and a convention hall. There is a adventure resort Water Banks, with deluxe tents along the lake side. There are facilities for boating and hot air ballooning.
Facilities - Lake, Restaurant, Bar, Motel Wing, Conference Hall, Hovercraft, Lawns and Camping Site, Adventure Acctivities and boating, Canoeing, Kayaking & Angling
Contact Number - 236 2552

Sohna at a base of a squat Aravalli is an excellent choice for a weekend getaway. Sohna is known for its sulphur springs. The present site of main kund, called Shiv Kund, is believed to have been the ancient abode of hermits. The hot water is believed to have curative effect on skin infections and diseases like gout and rheumatism. Hindus consider the tank sacred and come for a dip in its water on solar/lunar eclipse and Somavati Amavasya. The complex is studded with an extravagance of colorful flowers, trees and shrubs. Its vast landscape with peacocks strutting about grips one with all its beauty and splendor. Sohna by night becomes a wonderland of lights, simply bewitching.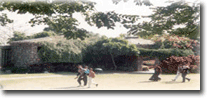 Haryana Government has built a Barbet Hut complete with its own sitting area and an attached kitchen for tourists. A motel wing has air-conditioned rooms for stay. A four bed dormitory, family huts and simple camper huts have been built for every-budget tourists. In February every year, a Statesman Vintage Car Rally to the Sohna hill is held and Haryana Tourism celebrates the day with a mela event.
Facilities -
Contact Number - 236 2256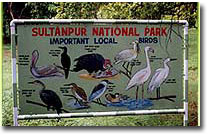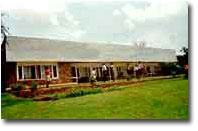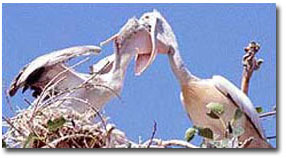 Sultanpur National Park, is just a short drive away from the Delhi - Jaipur Highway. The area covering 359 acres was declared a bird sanctuary in 1971 and was upgraded to the status of National Park in 1991 by Haryana Government. Sultanpur was a haunt of our very own birdman, Late Dr. Salim Ali. Every year nearly 90 migratory birds arrive here in search of feeding grounds and also to spend the winter. In winter, the sanctuary affords a picturesque panorama of migratory birds such as rosy pelican, spotted sandpiper, starling, blue throat etc. in summer, 11 species of birds such as koel and cuckoo can be recognised by their melodious voice. Apart from birds, animal species like blue bull are also found in plenty in the area.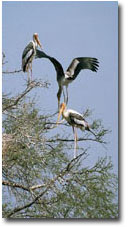 Water birds can be seen at Sultanpur Jheel (with its flats towards railway track harbouring chats and courses), including nearby Basai Wetland and Bhindawas Lake Bird Sanctuary - all within one day birding trip from Delhi. The park is home to a large range of birds, both resident and migratory. Migratory geese and Siberian cranes spend the winter in Sultanpur and there are also the demoiselle cranes, ruddy shelducks, pelicans, flamingoes, bar-headed geese, grey lags, gadwalls, mallards, pochards, shovellers and teals. Local species include plovers, red-wattled lapwings, herons, cormorants, white ibises, spoonbills and painted storks.

Sultanpur Lake is the point around which the Sultanpur Bird Sanctuary has been developed. The lake is a picnic spot for the residents of Delhi and boating facilities are also available here. The lake has a good number of reptiles and it attracts a lot of migratory birds during winters.
A museum and a small library have been established at Sultanpur to inform the visitors about the sanctuary there.
Facilities - Lake, Bird Sanctuary, Restaurant, Bar, Motel Wing, Conference hall, Lawns, Camping site, Boating, Guestrooms, Family Cottages, Hideouts and Watchtowers, Binoculars on hire
Contact Number - 237 5242

The Mahal was built by the local Nawab, Faujdar Khan, in 1793. It is a double storeyed building of local stone, slate and lime. Its interior has decorations. The intricate mirror decorations within the palace lent it name 'Sheesh Mahal'. The complex also houses a jail, which was used as a jail and a torture chamber. The artists, especially the ones concerned with mirror work, seem to have received inspiration for the work from the Mughal plalaces at Delhi (Red Fort), but they do not come up to that standard. The building has given way, and not much of its grandeur is intact now. It is a protected monument.

One of the major Hindu pilgrimage is the Sheetala Devi Temple located near a pond at Gurugaon village. Also referred to as a 'Shakti Peeth', the presiding deity of this temple is Mata Sheetala Devi. Thousands of pilgrims visit the temple during the Hindu month of Chaitra corresponding with the months of March and April. The place resembles a Kumbh-Mela. There is a heavy rush of pilgrims especially on Mondays of this month. Situated near a pond, this temple witnesses hordes of pilgrims throughout the year, except during the month of Shravana (July-August). People also come to this temple to conduct the 'mundan' (shaving off the heads) ceremony of their sons.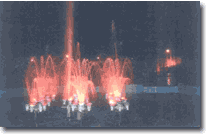 Leisure Valley having an area of 25 acres has been developed in Sector-29, which is fully decorated with water body, series of musical fountains of various types and rose garden with roses of various variety, ornamental trees, fancy lights and beautiful concrete path ways. A jogging track shall be added for the attraction of health conscious people. Large numbers of people visit leisure valley daily in morning & evening. A shopping complex and a restaurant with huge parking spaces around it.

Address - 2009, Sector-4, Urban Estate, Gurgaon - 122 001
Email ID - homfolkart@satyam.net.in
Website - http://museumoffolkandtribalart.org
Contact Number - 232 1783, 225 5001